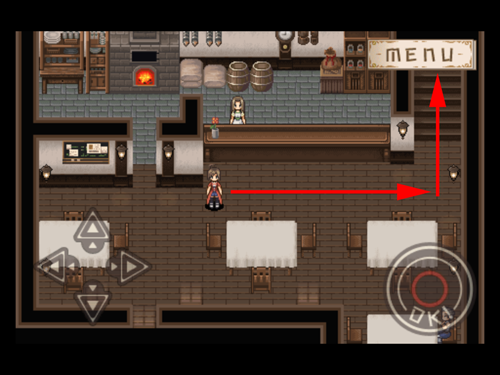 Let's first make our way up the attic and see what's upstairs.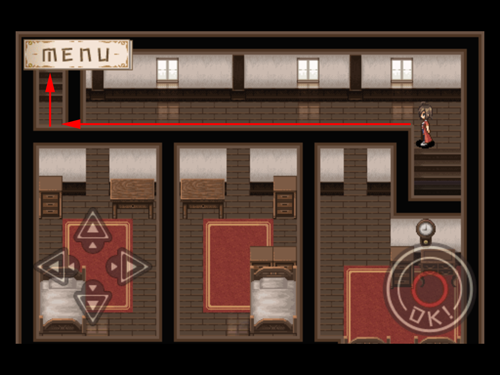 Nothing special here.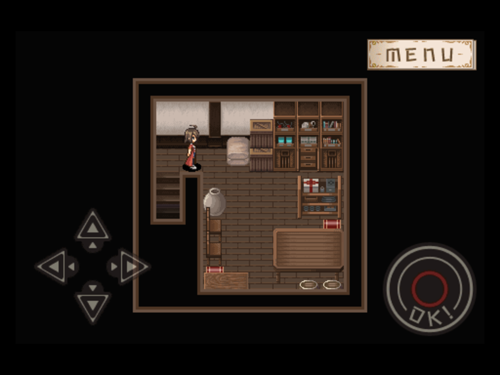 Siela:
It's so dusty in here... A lot of spider webs... Don't look, don't look.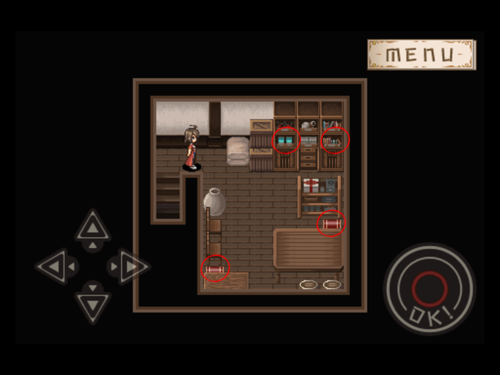 Bookcase 1: !? Money!! Got 2000G.
Bookcase 2: What is this notebook? This is father's handwriting... It's a recipe book! Found and read Father's Recipe Book. 「 Meat Pie」「 Pepperoncino」,「Pork Curry」 added to Recipe Book!
Treasure Chest 1: Holy Water added to Inventory.
Treasure Chest 2: Mitten added to Inventory